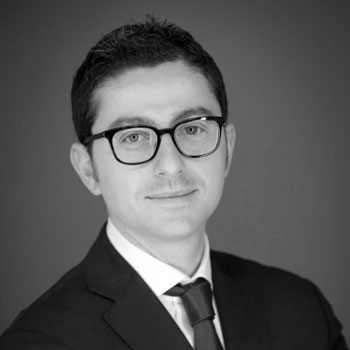 Welcome to the Global MBA at Bologna Business School!
The Bologna Business School Global MBA is a 12-month program that takes students on an enriching journey towards the discovery of excellence and luxury. During their year at Bologna Business School, students will have the opportunity to develop a solid understanding of how business organizations operate in a global environment, as well as expand their knowledge on five different tracks: AI and Manufacturing; Food and Wine; Design, Fashion and Luxury Goods; Green Energy and Sustainable Businesses; Supercars, Superbikes, and Motorsports.
By learning both foundational and cutting-edge concepts in management, students will develop the necessary professional competencies, leadership mindset, and network to become leading actors in the promotion of constructive changes in modern organizations and societies. The programme is divided into the following building blocks: Orientation Modules, General Management, Track-specific Classes and Clinics, which are interactive sessions where students can discourse in an informal atmosphere with business leaders, who will share their knowledge and experience on cutting-edge topics for modern organizations.
Each course is divided into two parts: theory and practice. The "theory" part is led by an academic faculty member, who will take the class through the most advanced research evidence on the topic at hand. A business manager is in charge of the "practice" part: she will introduce students to a real business case that will help them to apply the knowledge and tools acquired during the year in a real company problem.  Moreover, to complete each track, students will be involved in a Capstone Project, where they will work in teams on real-world projects.
EFMD accreditation guarantees the presence of the most qualified faculty and leading practitioners, who bring their experience and vision into the classroom to help students master the complexity of organizations and the psychology of people.
The Global MBA is supported by an expanding network of Italian and International leading companies that participate in the design, implementation, and execution of the program, as well as offering students interesting career and personal development opportunities.
Global MBA students will participate in several career workshops and meetings with headhunters – with the guidance of an Industrial Career Coach – and personal development training that will help them gain confidence in their unique talents and acquire the necessary resources to achieve their professional goals, and turn their passions into a successful career.
At Bologna Business School, students will be immersed in a global community: we are embedded in one of the oldest Universities of the world, our students come from all over the world, and we are located in the heart of Italy and Europe. Come study at Bologna Business School to live the best of the Italian experience at international standards.