MEDICI 2022: STRATEGY FOR WHAT AND FOR WHOM?
The 14th edition of the Medici Summer School was hosted this year by the S&O Institute at HEC Paris and co-organized with the Bologna Business School and MIT Sloan School of Management. Return to the real life with 25 Ph.D students from all over the world. Due to the urgent need to review our production methods from a climate action perspective, organizations broaden their actions and define new metrics for performance, and so, our group was able to redefine what is strategic and what is not.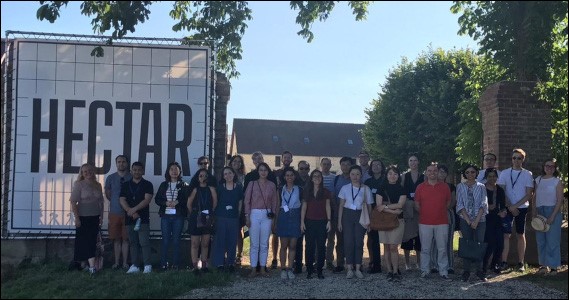 2021: COOPERATION IN ORGANIZING AND INNOVATING 
The 13th edition of the Medici Summer school on strategies for the future of work was organized by BBS and was held online on June 14 – June 18, 2021. 25 PhD students had a fruitful and intense week which shed light on the sources and consequences of cooperation as a general principle for organizing and innovating.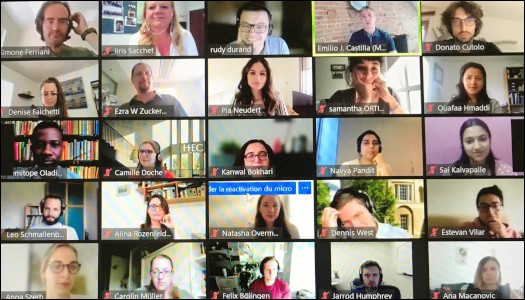 2020: STRATEGIES FOR THE FUTURE OF WORK
The 12th edition of the Medici Summer school on strategies for the future of work was held online on June 11 – June 19, 2020.
The Medici School combined lectures and research seminars by prominent international scholars with active engagement by participating students.
The 2O2O Medici Summer School welcomed the following faculty members:
Ezra Zuckerman-Sivan, MIT Sloan
Peter Capelli, The Wharton School
Clarita Gërxhani, European University Institute
Paul Adler, University of Southern California + Covid -19 discussion
Ruthanne Huising, EMLYON Business School
András Tilcsik, University of Toronto
2019: COMMERCIALIZATION OF CULTURE AND SCIENCE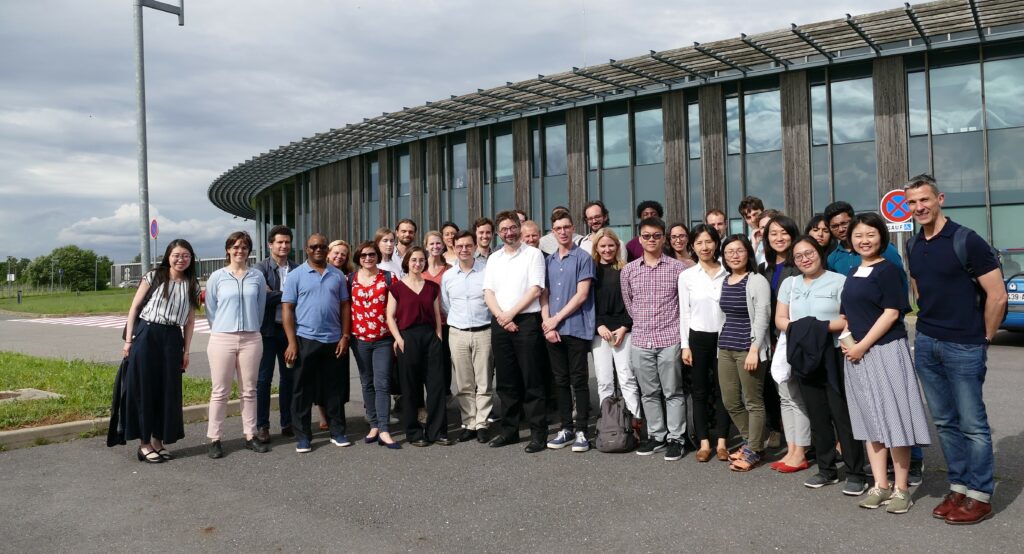 The 11th edition of the Medici summer school took place on HEC Paris Campus, gathering 25 PhD students from a various range of top business schools and universities.
Read the news : The 11th edition of the Medici Summer School marks interaction between science and culture.
The 2019 Medici Summer School welcomed the following faculty members:
Emilio J. Castilla (MIT Sloan)
Simone Ferriani (Bologna Business school)
Gary A. Fine (Northwestern University)
Deepack Hegde (NYU Stern)
David Hsu (Wharton University)
Denisa Mindruta (HEC Paris)
Damon Phillips (Columbia Business School)
Ezra W. Zuckerman Sivan (MIT Sloan)
During their stay, Medici Summer School participants had the opportunity to visit a particle accelerator and discover IPANEMA, a reserarch institution using technology to analyse ancient artistic and historical materials.
2018: ORGANIZATIONS AS VEHICLES AND SETTINGS FOR SOCIAL CHANGES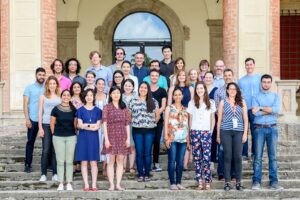 The 10th edition of the Medici Summer School was held on June 11 – 15, 2018 in the wonderful Villa Guastavillani, where the Business School of the University of Bologna is located.
The purpose of this Summer School was to bring together a group of researchers on the theme 'Organizations as vehicles and settings for social changes'.
2017: INNOVATION AND ENTREPRENEURSHIP

The 9th edition of the Medici Summer School was held in Cambridge, Massachusetts, June 19 – June 23, 2017.
The purpose of "The 2017 Medici Summer School" was to bring together a group of researchers who share a concern for advancing our knowledge about the organization of innovation and entrepreneurship.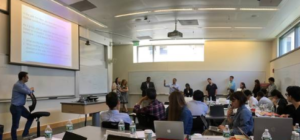 In particular, our goal was to discuss cutting-edge research that sheds new light on the theoretical mechanisms and processes that explain how innovation processes work and can be improved; and on the mechanisms and processes responsible for new venture formation.
Thanks to Elena Lizunova and to Saverio Dave Favaron, HEC Paris PhD students!
2016: ORGANIZATIONAL BASES OF INEQUALITY
The program of the 2016 Medici Summer School focused on the organizational foundations of inequality.
At the core of research in organization theory and practice lies the fundamental premise that organizations play a key role in generating and sustaining inequality. To date, significant progress has been made in identifying and testing the particular mechanisms that may account for how organizations affect social stratification. Prior research has documented the significance of organizations for understanding inequality and diversity, as they both determine the matching of individuals to positions in the labor market, and implement the evaluation and reward structures used to distribute power, wealth and prestige among individuals and groups.
As such, organizations and organizational practices influence inequality at different stages of the employment process, given that employers manage hiring and job assignments, training and development possibilities, compensation, and promotion and termination processes. Consequently, the distribution of resources and opportunities in society cannot be fully understood without paying attention to the role that organizations and their practices and key organizational members play in contemporary stratification processes and employment outcomes.
C. Bottausci
2015: SOCIAL VALUATION IN ORGANIZATIONAL AND MARKET CONTEXTS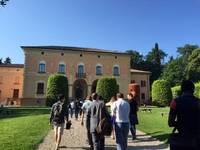 Social valuation as a research topic has attracted considerable attention in recent years. This trend has manifested itself across multiple literatures. Economic sociologists have analyzed the workings of markets for the production of value; students of inequality have analyzed the distribution of social honor in societies and the effect of status characteristics on distributive outcomes; organizational sociologists have studied processes of categorization; cultural sociologists have examined cultural valuation of symbolic goods and social practices; and management scholars have long been concerned with questions of performance and its evaluation. Although they draw from different theoretical perspectives and methodological approaches, these and related lines of work have much to gain from dialogue with one another.
Faculty members included:
Glenn Carroll, Stanford University
Gael le Mens, Pompeu Fabra University
Isabel Fernandez-Mateo, London Business School
Christophe Van den Bulte, The Wharton School
Robb Willer, Stanford University
2014: DEVIANCES AND DEVIANTS IN ORGANIZATIONAL RESEARCH
Held in Florence, Italy, on June 1-6, the program of the 2014 edition focused on deviance and deviants. Whereas conformity, consistency, stability, "typecasting", imprinting, and isomorphic pressures are powerful, it is deviants and deviance behaviors that underlie change and dynamism.
The 2014 Medici School brought together interdisciplinary scholarship at multiple levels of analysis to understand the role of deviance and deviants in many social and business phenomena.
Guest speakers:
Michele Gelfand, University of Maryland, College Park., USA.
Fabrizio Ferraro, IESE Spain
Melissa Schilling, Stern School of Business, New York University, USA
Don Palmer, UC Davis, USA
Madan Pillutla, London Business School, UK
2013: INTERNATIONALIZATION STRATEGIES: OLD QUESTIONS, NEW CONTEXTS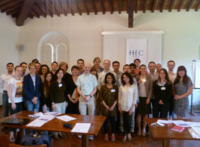 The 5th edition of the Medici Summer School in Management Studies was helded in Florence, June 9-14, 2013, on Internationalization Strategies: old questions, new contexts.
The program included discussions on the current state of research on internationalization and the advantages it may accrue to firms. It also covered the directions for future research related not only to new phenomena, but also new settings and theoretical frameworks useful to understand internationalization.
Keeping on with the School's tradition of analyzing managerial phenomena from different levels of analysis, internationalization was looked upon first from the firm perspective, then from the organizational network perspective, and finally with a discussion on the increasingly prominent role context, comprising civil society and governments, plays in shaping firms' decisions.
The sessions were held by five prominent scholars in Strategy and International Management:
Stephen Tallman,University of Richmond
Torben Pedersen, Copenhagen Business School
Xavier Martin, Tilburg University
Tatiana Kostov, Moore School of Business, University of South Carolina
Sinziana Dorobantu, Stern School of Business, New York University
Common issues raised all through the week were related to the need for stronger theoretical development in research on internationalization, including the use of the most updated developments in theories borrowed from other fields, such as economics, sociology and political science.
The school welcomed 25 doctoral students from European, North American and Middle Eastern universities (e.g. HEC, Bologna, CBS, Aalto, Manchester, ESADE, Wharton, Illinois, Ivey, Hebrew, etc).
2012: CREATIVITY, STATUS AND LEGITIMATION
The 4th edition was held in Florence, June 24-29, 2012. It focused on Creativity, Status and Legitimation.
The Summer School brought together leading strategy and organizations scholars to explore these and other issues, among whom
Jack Goncalo, Associate Professor, Dept. of Organizational Behavior, Cornell University
Steven Blader, Associate Professor, Stern School of Business, New York University
Joe Magee, Associate Professor, Management and Organizations Department, Stern School of Business, New York University
Mihaly Csikszentmihalyi, C.S. and D.J.Davidson Professor of Psychology and Management, Claremont Graduate University
Gino Cattani, Associate Professor, Stern School of Business, New York University
Simone Ferriani, Associate Professor, Dipartimento di Scienze Aziendali, Università di Bologna
Stoyan Sgourev, Associate Professor, Management Department, ESSEC Business School
2011: BEYOND PERFORMANCE: SUSTAINABILITY IN QUESTION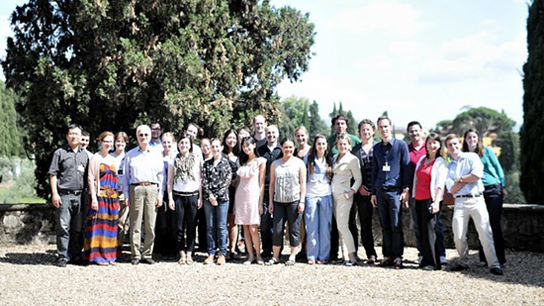 In 2011, the theme of the Medici Summer School was developed in liaison with the GDF-Suez Chair on Business and Sustainability: "Beyond performance: sustainability in question".
26 doctoral students from European and US universities (among others Duke, Erasmus, IESE, Imperial College, NYU, HEC, North-western, Politecnico Milano, Oxford, University of Zurich, Warwick) participated to the School.
The "journey" began with a cognitive approach, moved to discussions on the change in paradigm due to CSR concerns, then to institutional pressures linked to CSR, to strategizing about CSR and eventually to social movements. Common issues raised all through the week were concerns about the lack of a clear definition of the concept of sustainability, the difficulty for researchers to publish papers on CSR in academic journals, the predominance of the economic paradigm that sees firms as rational profit-seekers.
2010: MANAGING RARE EVENTS AND LEARNING FROM THE UNEXPECTED
The 2010 Medici Summer School was held in La Pietra International Conference and Events Center in Florence.
25 PhD students from various universities including Oxford, Cambridge, NYU, McGill, LBS, Bologna, and HEC, among others, attended the school.
This year's focus was on the role that "unexpected events" play in organizational functioning. The discussions revolved around two key questions: How do unexpected events affect, and get shaped by, organizations? How can managers learn from and manage unexpected events?
Starting with a discussion on the notion of rare events and their meaning for research on strategy and organizations, the summer school continued with the application of econometric models to rare events and examined how these models fare in the presence of rare events. The focus then shifted to the cognitive aspects of rare events, and how managerial interpretation mattered. Finally, the current state of research on rare events and possible avenues for future research on the subject was explored.
Faculty speakers were:
Joe Lampel, City University
William Greene, NYU
Raghu Garud, Penn State University
Zur Shapira, NYU
Jerker Denrell, Oxford University
2009: HOW DO ORGANIZATIONAL CATEGORIES SHAPE, AND GET SHAPED BY, ORGANIZATIONAL FIELDS?
The 1st Medici Summer School in Management Studies was held in the Villa La Pietra on July 5–10, 2009. It was co-sponsored and co-organized by Alma Graduate School (University of Bologna), HEC Paris, and Stern School of Business (New York University).
The Summer School revolved around categories and identities of and in organizations. The key question of botcademic and managerial relevance we dealt with was:How do organizational categories shape, and get shaped by, organizational fields?
This question itself is motivated by both longstanding and contemporary strategy and organizations research. It is intimately associated with the problem of establishing "boundaries" in the study of organizations and industries. Everyday language provides much grist for distinguishing one type of organizational form from another. We know, almost intuitively, that an "airline" is a different form than a "bank", and we speak effortlessly of the "airline industry" or "financial services."
And yet, forms and industries have been historically difficult to define and demarcate in systematic ways. In economics, for example, longstanding debates have occurred over how best to determine the boundaries between one industry or market and another, with no clear consensus emerging even today.
There is a growing consensus in some research areas that the boundaries of industries, fields, markets, and/or populations are not to be found in the intrinsic characteristics of firms themselves but, rather, are cognitive categories that are defined by one or more groups of relevant observers (e.g., customers, suppliers, rivals, investors, etc.).
This cognitive turn has very important implications for the study of forms in situ. It implies that language and linguistic conventions are primary data points in demarcating one form from another. It suggests the possibility that organizational forms and identities are relative to a community of observers, and that different communities can define the same organization in different ways depending on their perspective and observational goals.
Interventions were done during the week by top scholars such as:
Joe Porac, New York University
Giovanni Gavetti,Harvard
Ezra Zuckerman and Raghu Garud, Penn State)
Huggy Rao, Stanford University
Elizabeth Pontikes, University of Chicago
Rodolphe Durand, HEC Paris