[students' journal] March
22 April 2015
What is it like to be a student at BBS? Here is where they have their say on campus life, tips of Bologna, and much more. Written by and for the Students.
Read here the other posts published.

---
March 27, 2015
Our first goodbye
It was March 11th, nearly three months left to the end of the program and our last class before the 10-day spring break. Most of us were excited about taking some time off after the busy term that was coming to end. Some were going on little trips around Europe, while others were just relaxing and enjoying friends and family in Bologna. For me, there was something else going on. Saying goodbye (even though I knew we would meet again in less than two weeks) took me ahead in time and made me think about how difficult it will be when this is all over and we will really have to say goodbye to the special friends we have made during this amazing MBA year in Italy.
Last August, when I was still making up my mind about taking the MBA or not, I heard from previous generation students. Besides all of the highlights of the program that they spoke about, (great professors, important contents, and hands on learning), one thing that they would keep for rest of their lives was the experience they had had during the year, and the friendships that had been built with the most diverse people. At that point I did not quite understand what they meant, but now that I have actually lived it, I agree one hundred percent. I do not regret, a single day, the decision I made seven months ago.
We learn a lot from this experience. We are over 27 different nationalities. We come from different cultures, different schools and work backgrounds. We are different in language, color, gender, religious and political choices, just to mention a few. We need a lot of space. We need to be close together. We prefer to work independently. We love group work. Some are great with numbers. Some are better with words. We are all valuable. No matter if we are Ethiopian, South African, Italian, American, Brazilian, Turkish, Indian or Mexican, at the end we are people with similar feelings, needs, frustrations, joys and expectations, thriving to get the best that life can give us.
This week we are back at school. The feeling of being in the first week heading to the end makes my heart shrink but again makes me happy to think that I have made the right choice.  This is not just and MBA program. This is an extremely valuable life learning experience. And regardless of which path each one of us may take, this year will be forever in our memories and the friends which I have made will be with me wherever I go.
P.S.: Talking about language, saudade is a word in Portuguese that does not translate to any other language. It means 'to miss' in English or  'mancare' in Italian, which are verbs. Saudade is a noun. The name we give to a deep feeling. Anticipated saudade is what I feel right now, and this makes me want to enjoy every second of the time we still have here 🙂


Camila Abadie – Brazil
MBA Food and Wine – Class 2014/2015
---
March 20, 2015
The BBS foodies 
The Global MBA/Food and Wine program at the Bologna Business School combines hours of lectures with numerous visits to events devoted to food and wine, thus adding value to a meticulously designed syllabus.
Finally, one of those long-awaited visit days arrived. It was a splendid Saturday morning and the Bologna Business School Food and Wine students were, as early as 11 am, converging at the agreed meeting point, the entrance of the Stazione Centrale, the destination was the Pitti Taste fair in Florence.
This year, the Pitti Taste event took place at the Stazione Leopolda in Florence, and the occasion itself was special because this year's edition was the moment to celebrate its 10th anniversary.
The MBA foodies were very enthusiastic about going on a tour to Florence, but this time it was not only about the main cultural and historical features that make this city attractive, but about living an exciting experience at a unique event that raises awareness about the traditional home-made products with myriads of flavors and about the rich and varied typology of products displayed.
This year's Pitti Taste fair consisted of two parts, on one side was an exhibition area at the Stazione Leopolda where exhibitors showed their projects and products to local and foreign buyers who either placed orders or simply got familiarized with the high quality offer exhibited, and on the other side of the event was the program called Fuoriditaste, that was a series of activities around the city with the mission of entertaining the public around the theme of food.
Pitti Taste is consolidated one of the most successful events celebrated in Italy dedicated to the Italian culinary excellence aimed at the high-end food and wine professionals what is evidenced with the assistance of more than 4,500 professionals from 40 countries and the visit of almost 10,000 foodies from Italy and beyond.
For MBA students from the Bologna Business School, our participation in this kind of event is seen as a great opportunity for networking and meeting, first hand, the real protagonists of the successful *Italian taste*. It is a special occasion not to waste and to capitalize on to learn about the history behind each product, about the trends in the market and the potential niche products, about how to achieve a successful event in a relatively small area like the Stazione Leopolda and the innovative ideas behind its design and organization.
The Pitti Taste fair as numerous other visits organized by the Bologna Business School, are a way to learn by living the experience and stimulating our passion for this career, what confirms that we have made the good choice, so let's keep on living the experience!!!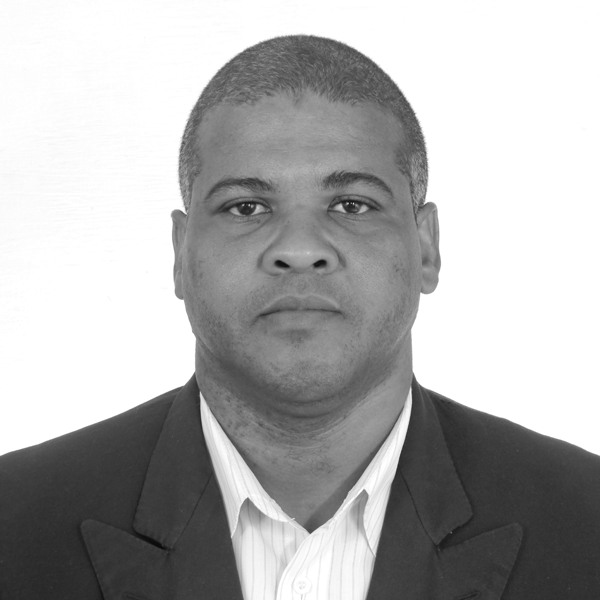 Estaban Misó Pineda – Cuba
MBA Food and Wine – Class 2015/2015
---
March 13, 2015
Happiness is?
Happiness is not a topic I expect to discuss in Graduate School, at least not in a Business School. Yet, it was in our syllabus and so I thought it would be good to have a break from all the computations and analysis we have been doing in class over the past months. As we flip the pages of the book "Happier"* and exchange insights on the subject of happiness, I recalled how I told my teacher in primary school that "happiness is when your crush thinks you're pretty" I smiled upon this little recollection and thought it was funny, but later on I realized that funny doesn't always equate to happy.
External approval is something that we all want, whether from a crush, a family member, a superior or the whole universe. It may vary in intensity or manifestation but the desire to be recognized is almost always present. After all, the validation that someone else, aside from your mother, thinks that you're likeable is one of the happiest experiences in human life. But when we begin to obsess about the happiness we get from the public eye, we tend to go to extraordinary lengths to ensure that our approval ratings remain at an acceptable level (which should be high). And so, a painfully exhausting cycle of people pleasing begins, where the best efforts are wasted on controlling the uncontrollable perception, reaction, and opinion of others.
Happiness is mutually exclusive with fear. However, fear is cleverly subtle and oftentimes it capitalizes on our most innocent yearnings. And, perhaps, it is what cripples our faculties to understand what is truly significant. I believe that happiness, in its substantial form, is powerfully enabling. It sets a sunny, vibrant backdrop to a world of clueless risks and sustains a certainty in one's self. In the same vein, it nurtures resilience and cultivates humility.
It may not be very simple but I'd like to believe that it isn't very complex either. Perhaps, happiness is not what your crush thinks, but what you think – about yourself! And it is barely about the physical but more importantly, about the non – physical; the corners of the soul that keeps you from letting go of the fears and welcoming the personal approval that you so rarely give yourself.
* The book "Happier – Learn the Secrets to Daily Joy and Lasting Fulfillment" by Tal Ben Shahar was read during the course Professional Development held by prof. Filippo dal Fiore.
N. Valenzuela – Philipines
MBA Green Energy and Sustainable Businesses – Class 2014/2015
---
March 6, 2015
Truly Unique & World Class Experience!
I am very happy to be a student of Global MBA at Bologna Business School, a pristine institution housed in an exquisite 16th century Villa Guastavillani. So, why am I happy about BBS?
A dedicated program management team provided extensive support from the start of my application process to the arrival day in Bologna. The on boarding process was quite organized with a coordinator receiving me at the program office and advised on the official paper work to be completed with various offices. The process was smooth and easy to understand for a foreign student.
The core strength of BBS lies with the academics who are exceptionally good in management education and come from Italy & EU, offering practical exposure in their teaching and quoting real world business cases. I applaud their commitment towards the students and being available offline for any clarification on the lessons.
One of the prominent and value add features of the Global MBA are the Master Lecture sessions organized every month where you will have an opportunity to listen and interact with top business executives, renowned professors, business owners, and diplomats from government organizations. It was a brilliant moment for me to ask questions directly to CEO's from EFMD and Philip Morris International during these master lecture sessions.
The distinctive feature of my student life at BBS is to meet colleagues of 27 nationalities and understanding their cultures and work styles which will definitely help me in this globalized business environment. Language exchange is another initiative that enables students like us to learn and teach a new language (Italian & English).
Last but not the least, Bologna is an adorable city known for its wonderful food and cultural heritage. It offers a peaceful living and far better than other global cities. Italian and International students are present all over this city making it a friendly and interesting place to live. It was nice to wander along the main centres in the weekend and experiencing Italian performances organized to entertain the citizens. Overall, Global MBA at BBS in Bologna is amazing and I am proud to be part of this management community.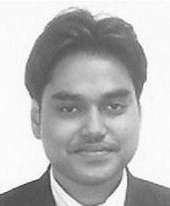 Viswanadh Reddy Gurubilli – India
MBA Corporate Finance – Class 2014/2015
---
Want to tell us your story? Contact us marketing@bbs.unibo.it