[students' journal] June
26 June 2015
What is it like to be a student at BBS? Here is where they have their say on campus life, tips of Bologna, and much more. Written by and for the Students.
Read here the other posts published.

---
Paradigm Shift
Business education experience from Global MBA at Bologna Business School was beyond my expectations and it transformed me into an uber-capable professional. The Global MBA program was very intensive and this gave me a new outlook and practical exposure to the business problems faced by the small & medium sized companies.
I have met the best professors in my academic life who imparted the tools & techniques required for the problem solving in key areas of the business. The teaching style was innovative and did not restrict to only classroom. We have been given real world business issues and asked to formulate sensible solutions that can be implemented in the future.
Working with Ambitious, Intelligent & Multidisciplinary colleagues in group projects was the biggest learning curve in my MBA at BBS. The multi-cultural class has given me a broader perspective and enabled me to start thinking "global" in our projects. Whether it is a business expansion or organizational change project, I am now confident on recommending feasible solutions to the clients from different business sectors.
"C-Suite" Interaction & Learning Experience Management Consulting & Business Planning was my favourite course in MBA as it has given me a valuable opportunity to learn about the "big picture thinking" from a business project. All credit goes to our instructor Mr. Giovanni Batista Vacchi, CEO of Vincenzo Zucchi S.p.A and I am sincerely thankful for enlightening us with his pragmatic approach during the classroom and project evaluation sessions.
The visible value-add from this course was to achieve an internship at Jato Group (pronounced as Yato) which is a small global company specialized in high-end fashion wear business. I was assigned with the tasks of providing solutions around cost control, quality control, lead time optimization and create process documentation across departments. I am sure that my skills coupled with tools & techniques acquired through MBA will help me to excel in this role.
The three key learnings from this journey at BBS is to "Be Curious", "Be Innovative" & "Stay Global". I would like to extend my gratitude to Professor Emanuele Bajo (Director – MBA Corporate Finance) for being supportive throughout this program. Undoubtedly, Bologna Business School is one of the best business schools in Europe.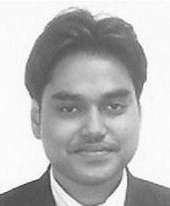 Viswanadh Reddy Gurubilli – India
MBA Corporate Finance – Class 2014/2015
---
June 19, 2015
Leap of Faith
Have you ever experienced that feeling, standing at the riverbank and thinking: "Can I jump successfully or is it too far for me and I might fall in the water?"
This is how I have decided 1 year ago to apply for the MBA program on the last day of enrolment. I was worried about many things: Is the right time for me or not? Can I afford this challenge? Is my language skill enough to study professional subjects? and so on… I just closed my eyes and I jumped.
Can anyone imagine that I made the best decision of my life with my eyes closed?
This experience, being part of the international program is not like anything else, it is definitely unique. You can see yourself from a different point of view and every day you discover new things about yourself and the others. You see how much you have learned about your profession, the different cultures, and the relationship with the people around you. Your opinion changes day by day about everything… for instance, I discovered that finance and accounting can be "NOT boring", if your professors put so much passion and energy into teaching it. I also discovered that if you know something about a country, does not mean that you know the people from that country, or if you have no idea where the country is, still, you can find many similarities with people from it 🙂
In addition, the most amazing part of the international program are the relationships… No matter where we will be after 5 or 10 years, these amazing people that I met and all the memories experienced together, will stay forever in my heart. And not only… I can say that I have friends all around the world and it is true 🙂
The best memories….The best experience… The best opportunity.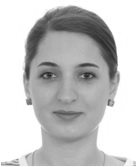 Tsira Iremashvili – Georgia
MBA Corporate Finance – Class 2014/2015
---
June 12, 2015
Italian American Identity
Exactly one year ago, I was with my family on a culinary tour of Italy, visiting Prosciutto, Parmigiano, Torrone, and Balsamico factories. I fell in love with all the small family run agriturismi and it inspired me to shift gears in my career and apply my background in Hospitality and Tourism to pursue a career in Food Tourism. I started browsing for MBA programs that I could apply to Food Tourism and came across BBS. I had always dreamed of moving to Italy, and had even applied for my Italian citizenship so that someday I could make that dream come true.
Right after I got back from Italy, I received a letter in the mail from the Italian Consulate that my Italian Citizenship had been approved. About an hour after that, I got an email from Bologna Business School saying the deadline for European Union Citizens had been extended for the MBA applications. I thought if there was ever a sign to make a move this was it. As fate would have it, exactly one year later here I am living in Bologna.
Growing up around North Beach, San Francisco's "Little Italy", I never really thought about the fact I was American. I have always been active in the Italian American community, volunteering for Le Donne d'Italia, an Italian-American women's organization, and on the Board for the San Francisco Italian Heritage Parade. I was even the princess in the Italian Parade once upon a time. I grew up in the small Italian community taking walks with my Nonna to go buy focaccia and meat from the family run Italian shops in the neighborhood. I heard a mix of Italian and English and never really thought about certain words being Italian. I thought my aunt's real name was "Zia", and didn't realize until I was older it just meant aunt. My first solid food was a biscotto from the Italian bakery and I grew up eating salami sandwiches every day at school. I couldn't go down the street in North Beach without running into someone that was at least distantly related to me. And of course, Christmas and Thanksgiving would not be complete without a six-hour dinner and at least three generations of family.
When I moved to Italy I found myself with a strange new feeling I did not expect. I had finally entered the motherland with my new Italian passport, yet I felt a new feeling; I felt American. I had been to Italy many times before, but living here was a new experience. It took me a while to get accustomed to certain Italian customs like greeting friends with kisses and I still feel guilty not tipping in restaurants.
While living in Italy, I realized that in the United States people do not let go of their Italian heritage very easily. They cherish the traditions and pass them down through the generations. People identify as "Italian" even as third generation Americans, having never been to Italy in their lives. While in Italy regional differences are extremely profound, in the United States Italian Americans seem to bind together whether Lucchese, Calabrese or Sicilian. Being an Italian American is like being a part of a very large family. We want to take care of each other, and treasure the traditions from mother Italy. Living in Italy as an American has made me realize more than ever that I am proud of my Italian American heritage.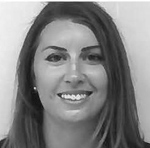 Melissa Amato – USA
Global MBA Food & Wine – Class 2014/2015
---
June 5, 2015
And just when we though it was over…
"Dear all, this is to inform you that tomorrow at 6.30 pm, Professor Lelli would like to meet you right after class in order to communicate some important news to everyone. The meeting will only last 30 minutes. He really hopes to see you all there. Best regards,
Serena"
And this is how our day began on May 20, anxiously wondering why our professor Alessandro Lelli was so insistent in seeing us one more time. We were already satisfied with our last project work with BOBST, in which all of our potential had been squeezed till the last drop, needless to say with the help of energy drinks and plenty of coffee. Our knowledge of the Chinese market had reached its maximum height and we had practically become experts with gravure machines. So what could Lelli possibly have to tell us in just 30 minutes? Among hallway gossips there were rumors that maybe he was going to offer us an internship, or that he was going to announce his re-appearance for term II. Our imaginations couldn't reach beyond that point.
With absolute uncertainty, the most awaited for day was finally here. Sala Caccia is where we had our re encounter with Lelli who welcomed us with a warm smile. One by one we arrived until once again the 32 of us were present before our professor, waiting to solve the big mystery. Suddenly, we saw Mr. Alfredo Montanari, General Director of the Bologna Business School walking through the door, and it was in that moment when we realized an important issue was about to be discussed.
After a moment of silence, Alessandro Lelli stated: "I am here to inform you that the Managing director of BOBST, Michelle Vitiello, has presented your ideas to J.P. Bobst, CEO of the Swiss group, and they have decided to apply some of the strategies that you have suggested to the company. Thanks to you they're going to have a better use of web marketing, organize distribution channels instead of only selling directly, and they're also going to focus their attention on their web site promotion in China using the right channels and taking care of the negotiation processes differences between the two cultures."
With joyful faces and a tear here and there, we filled the room with a big round of applause to ourselves, and clearly for our professor, CRRRACKKK who was a great leader and guided us throughout the whole process. All of our sleepless nights and great efforts were summed up in this moment. Our director, Mr. Montanari, expressed his satisfaction about the work we had done. This meant that our Masters class had been able to suggest important ideas for influencing the market strategy of a multinational company.
With this experience we knew we had closed term I with a golden ribbon and a unique anecdote to add into the long and uncertain path that awaits us in our professional lives.
Daniela López-Ochoa – Colombia
Master in Marketing, Communication & New Media – Class 2014/2015
---