[students' journal] July and August
28 August 2015
What is it like to be a student at BBS? Here is where they have their say on campus life, tips of Bologna, and much more. Written by and for the Students.
Read here the other posts published. 
---
Give me a master in Marketing Communication & New Media and i will move the Earth!
Why I have chosen a Master in Marketing Communication & New Media?
At the beginning of November I was really close to get my degree in economics & marketing, and so closer to decide about my future as a marketer. One thing was clear to me: I needed to get more knowledge, but what to choose between a 2 years further specialization and a master?
I wanted more knowledge but at the same time I was looking forward to put into practice what I had learned, so I made up my mind for a master. The path was not ended because I needed to select the right one among so many masters. The research was quite tough, but finally I found a perfect combination of words: "Marketing Communication & New Media"! That course was a perfect mixture of what I liked!
Even though the master was at BBS in Bologna and I lived near Reggio Emilia, it wasn't a problem for me driving up & down from the highway every day, because I knew that every subject enriched me a lot.
In fact I was happy to wake up every morning and drive to BBS to learn something new, which could have really made the difference inside the working world. I have to admit that the course in terms of time was really tough, but still was a good challenge for me and a good training for the future.
Studying at BBS gave me the opportunity to get in touch with some of the best professionals of different fields, which were really willing to help you, also for your personal projects, creating in this way a strong interconnection between expert professionals and inquiring students. The school was also a good place to get new ideas, in particular when speaking with colleagues from different cultures and nationalities.
Another opportunity that this master gave me, was the possibility to deal every day with the english language, right now the most used in the business world. In this way, after six month, my english was stronger than before.
At the moment I've completed the six months of study and I'm carrying on my path with further 500 hours of internship. In fact in mid July I got an intern at Alès Groupe Italia and I work inside the marketing department of Lierac and Phyto: simply amazing!
Thanks to this master now I feel more complete in my knowledge and skills, also because as a marketer I have to perfectly know how to use the new media when all the market is moving on it!
Thank you Bologna Business School and thank you for this fabulous experience!

Paolo Cabrini – Italy
Master in marketing communication & New Media – Class 2014/105
---
A Master to live!
Teamworking has been a bittersweet experience! At times terrible, at other times wonderful.
Each group, in its own way, has given me the opportunity to experiment, try, discuss, to test myself, to impose myself, to scream, be angry, laugh and rejoice.
These were both tense and real life moments! I was able to realize projects that I never thought possible in such a short time despite not having the necessary knowledge prior to the master.
I think they are a crucial but stressful part of this training period. I will never forget the lunch breaks from "Barese", the breakfasts and lavish lunches in between budget analysis and marketing strategy!
It will be difficult to forget all the nights spent on our business plan of a chain of food trucks, since we really gave it our all, but especially the real friendships we developed working together on a common goal!
This team effort allowed me to establish real relationships and also to understand how to behave with people who did not share my ideas. They were essential, especially for my future. In fact, these days I often find myself working in teams and we don't always share the same ideas! They have taught me to confront without necessarily having to clash, to realize every project that I happen to be working on in the best possible way.
They are an essential lesson on what the future holds for you: they will elevate you, amuse you and have you curse out loud. My advice is to take the best part. Although it will often make you angry, do not give up and treasure it, you'll need to!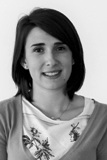 Melissa Miuzzi – Italy
Master in Management – Class 2014/2015
---
The honest confession of a Colombian girl living in Italy
"Why did you choose this country?" So far, this has been the most prevalent question I've been asked since I came to Italy. And sincerely, I'm tired of building reasonable answers every time, such as "because I found the perfect master", or "because I wanted to learn the language". Today, in this letter, I want to confess myself and tell the truth and nothing but the truth.
After 5 years of complete monotony and a very stable job, my internal curiosity for life started to grow in such a way that I couldn't handle it anymore. Suddenly, in an unexplainable manner, I felt that Italy was calling my name.  Every film, song, artist, food bite, word, and family member, seemed to be pointing me towards the same direction.
I found just the right master to match my professional career, so I convinced my parents to support me and I quit my job. Just like that. I could say that I came here basically, for romantic reasons, and these reasons were not a "someone" but a "something". I came here for a dream, for that state of mind and soul that I had been yearning for years ago.
And I found more things than I thought I would. I have 30 new friends, and 30 new houses to stay at, both in Italy and across the globe. I had the opportunity to travel Europe with my other gift: my two best friends whom I met thanks to this experience. Together, we had the pleasure of visiting places such as Malta, Amsterdam, Brussels and Budapest. Within the Italian boundaries I traveled  to Sicily, Reggio Calabria, Rome, Venice, Florence, Milan, Rimini, Milano Marittima, Verona, Lecco, Forli and Turin… clearly too many stories to tell.
I'm happy to say that I've studied in the best city a student could ever wish for and, that thanks to the Bologna Business School, I landed a position in the most professionally driven city this country has to offer, Milan. As one of my closest friends once said, "There's no such thing as a perfect city, there's simply a city for every stage in life." That is absolutely true.
I'm here because I love to hear "buongiorno" in the street every morning, I love the smell of bread that comes from the bakery in front of my house, I love the "gelato time" which takes place every day in a new location. I'm in love with the brightness of an Italian smile. I'm in love with the color of the walls in every city and the surprises hiding in the street corner. I'm delighted with the bicycles, and young people… I can definitely say that I am a happy person from head to toes.
It's been 208 days since I took a plane with no return ticket and I have no regrets at all. I invite all the latin people who are considering moving to this country, to take the risk. There are always millions of reasons for staying safe at home. But it's also true that even if the good reasons are a bit fewer, they are definitely the best ones since these are the ones who will leave a mark in your heart of unforgettable experiences.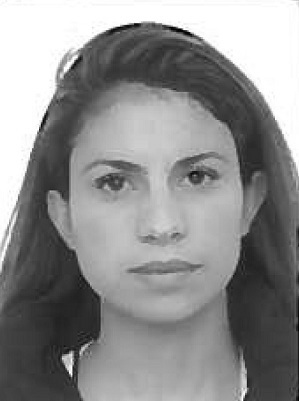 Daniela Lopez Ochoa – Colombia
Master in Marketing, Communication and New Media – Class 2014/2015
---
July 21, 2015
All for all!
From October (first day of the master) to May (the end of the lessons) it was like eating an ice cream on a hot summer day: you enjoy every single, refreshing taste!
By studying in BBS I've experience the pleasure of an ice cream that never ends: lectures, team work, project work, moments of exchange with professors and students of many different nationalities, meetings with managers and entrepreneurs from very important companies; a series of activities that have accompanied me, almost by hand, up to this day: to start my internship period. I'm working in Jeckerson, an iconic Italian company in clothing panorama. I can assure that the experience gain during the previous months at the Master has been essential to join them.
It has really worth the effort to move from Rome to Bologna to begin this new adventure. I find of great importance being part of a network of competent and smart guys with whom I could measure myself, to grow professionally but also personally. This is what BBS is: teamwork.
How much noise can one applause make? You can clap your hands as hard as you'd like, but it will never be the deafening sound of hundreds of hands together.
See you for the next ice cream!

Salvatore Mansi – Italy
Master in Sales & Marketing Management – Class 2014/2015
---
July 14, 2015
Il Mondo del Gelato is here!
After nine months of student life we are to face again the challenges of real world. Going back to work is not as easy as it seems after a period of time devoted to discovering and learning new and interesting things that an MBA in Italy brings to you. Many of us, however, have not yet got the right opportunity and are still searching for the place under the sun.
I was very fortunate to have found, early this year, an opportunity to apply the lessons learned in the MBA classes as well as my previous experience and the link with my country (Brazil) on an exciting project at an important Italian company: Carpigiani.
Carpigiani is a market leader in the production of gelato machines, but not only. The company is committed – through the Carpigiani Gelato Museum and Carpigiani Gelato University – to promote the culture of Italian gelato to the world as a fresh, artisanal food product, increasing customers' awareness and helping gelato chefs (gelato artisans) from all over the world to improve and promote their businesses. What would be the best way of doing this? Very well thought, the company launched in 2013 the Gelato World Tour, a traveling competition to find the best gelato in the world. A globetrotter event that visits major cities, with the aim of converting them into capitals of gelato. Around 130 thousand visitors per edition, Rome, Berlin, Austin, Melbourne, Valencia, Tokyo are some of the destinations already head by GWT. South America should be in the list very soon, being Brazil the most likely country to be chosen. That is exactly where I fit in.
When I had the first meeting with the school's Career Development office I clearly expressed my wish to do my internship in an Italian company aiming business with Brazil. The opportunity with Carpigiani came right away and a few weeks later I was at their headquarters for an interview. The project seemed very fascinating to me and the opportunity to work in a different environment, different country, culture and language is a challenging experience. It has been only two weeks since I started but what I have learned is already worth. I am lucky to work on an exciting project with smart and hard working people, being able to contribute and access a field totally unknown to me. Let's try to make the Gelato World Tour South America Stage a magical festival, achieving its goals and ensuring a positive footprint in the host city.


Camila Abadie – Brazil
MBA Food and Wine – Class 2014/2015
---
July 10, 2015
O' cor e Napule
It was a sunny Sunday morning right after the end of our classes (and exams!). All the students had big smile on their faces, but some of them (the Food & Wine students and me) had at least one more reason to shine: a four day trip to Campania for the culinary festival, Festa a Vico, organized by chef Gennaro Esposito from Torre del Saracino restaurant.
Festa a Vico is a three night long event that takes place in Vico Equense, a small coastal town located in the Sorrento peninsula with the view of Mount Vesuvius and the city of Naples. Believe me, the geographic location is simply not enough to describe the beauty of this place. Try to imagine summer-style houses built on the terraces of volcanic hills full of olive, orange and lemon trees, astonishing sea view and friendly people. That is Vico Equense, worth to visit all year round but Festa a Vico gives it an absolutely new dimension.
Vico welcomes more than 140 best chefs from Italy that all share the same idea: creativity, friendliness, enthusiasm, generosity and, of course, hard work. "This festival is for the people", said Massimo Bottura from Osteria Francescana – second best restaurant in the world for 2015 – when I met him at the event during the first night. "Everything is made by people, with their hands" Massimo explained while sitting next to the portable pizza ovens in the relaxing and enjoyable mood.
The festival is absolutely stunning, the entire town comes to life and the food is served not only in the restaurants, but also in almost every shop on the street. It does not matter if it is a grocery store, a pharmacy or if they sell shoes. Everything can become a window to the art of the food. And what an amazing selection of food! You can find everything that characterizes Italy, from traditional pizza and pasta through seafood to desserts in dozens of variations. For the visitors, there was only one rule: to be hungry!
The second night we enjoyed our own private "food festival" thanks to our professor Antonio Paco Giuliani and his good friend, Tom Stevens, who kindly invited us to their place for great food and a great time.
The third and final night was enjoyed again under the lights of Festa a Vico, which was, this time, organized at the sea area and offered absolutely unique experience for all of us. Think about hundreds of flavors, ingredients, and tastes, about the dozens and dozens of the top chefs, their creativity and the unlimited possibility to combine them. This means nothing less than a five-star night. Having a chance to discover and taste the pride of the chefs was undoubtedly a standout and unforgettable memory.
As the Festa a Vico events were held in the evenings, the daytime was a perfect opportunity to discover Campania. We have had two days for this and of course we wanted to get the most of them.
Only one hour away was Naples, a definite must for me. However, some of my colleagues preferred to go to the sea, so we split into two groups.
We walked around Naples and we got to see the port with enormous cruises, the university area, a castle ,and the Galleria Umberto I, but the most captivating part was the old historical city center. A place of long and narrow streets, atmospheric, simple, lined with the laundry and filled with Napolitano (Italian dialect of Naples). This part looked like they are all neighbors sharing the same building the size of a suburb. And of course it would not be a complete trip without trying the local pizza, so we went to Antica Pizzeria Port'Alba – the oldest pizzeria in the world according to Wikipedia. Not the most relevant source, I know, but the pizza was really amazing.
For the next day, we all decided to go to Positano, which is one of the most famous cities on the Amalfi Coast. The way to Positano itself is something breathtaking. A tiny, curvy road at the edge of the cliffs is just a taste of the full menu when arriving to colorful Positano. We wanted an easy and relaxing day hence the beach was the perfect solution and it took us 10 minutes to find a small one with only two other people there. It was almost like having a private beach for free, though a jellyfish decided to ask for a payment and stung one of us. Luckily, it wasn't too bad so we could enjoy the rest of the day we had on the beach and in the city.
To sum everything up, I just want to say thank you, Campania, it has been an incredible time there. We will keep these memories in photographs, in our mind and our hearts.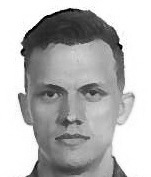 Marian Borsuk – Slovakia
MBA Corporate Finance – Class 2014/2015
---
July 3, 2015
How I learned to love the application
Part of the stress of an MBA, let's face it, it's the research of a job. Especially during the last months the pressure begins to get palpable and you start emailing applications all around the globe. This is a typical feeling that shall not be ignored. Just get ready to this and don't let the pressure become unbearable. Taking care in large advance of your applications will give you confidence as you will soon realize that there are many possible internships and jobs for an MBA willing to relocate in any part of the world.
And I'm here to prove it.
Even before trying to apply for an MBA, my strong desire to move abroad reverberated in a frantic research for a job abroad. Dubai, Bangalore, Vietnam, China, USA… all these destinations were willing to accept highly trained and skillful people. So I was willing to relocate but, apparently, I was not skillful enough. And so I went to BBS.
In March, way before the conclusion of the MBA, I received a call from an Italian company that was looking for a young Italian, with international experience, willing to relocate to Shanghai to set up a production facility. In two weeks I went throughout a couple of interviews and what before was just a dream, became tangible reality. It just took me few weeks of job hunting and of course a handful of luck, and the job was secured. Needless to say the last months of my MBA passed carefree and I could enjoy them even more.
The job started on June the third, and I was eager to prove myself with the new MBA mindset. Well, my friends, it makes an incredibly huge difference! It's actually like working with a new brain. Undertaking all the group works, attending all the classes and master lectures, studying eight hours per day for a year, really do change people. You become more analytical, self-confident, a great team worker and, if needed, a positive and proactive leader. It seems strange to say this only after ten days of work but these really are the first things I could easily spot during the first hours I sat on the chair of my desk. The change is really big and of course will be the same for every and each of my schoolmates and Alumni.
Soon, as I was saying, I will relocate to China and this is some kind of a challenge by itself. But the fact that I've lived for a year a truly international Global MBA gives me the confidence that I'll certainly be able to fit into the new environment as I was able to perfectly fit in BBS amongst more than thirty nationalities.
I did get along very well with my schoolmates and there is not one single day that I do not write to them. It was really hard to get away from BBS one week before the end of the program, such was the pressure from my new company to have me starting immediately. It was not until the very last day that I truly realized that everything was over: no more placid days as a student in an ancient marvelous villa on the top of a green hill, surrounded by brilliant students and friends. Time to go back to reality, Mike. Time to move on. Time to travel again but with a brand new suitcase full of memories. Arrivederci!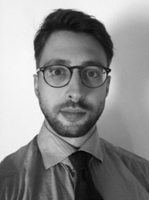 Michele Bianchetti – Italy
MBA China/Far East and Europe Business Relations – Class 2014/2015