[students' journal] December
18 December 2015
What is it like to be a student at BBS? Here is where they have their say on campus life, tips of Bologna, and much more. Written by and for the Students.
Read here the other posts published. 
---
La vida es sueño
¿Qué es la vida? Un frenesí
¿Qué es la vida? Una ilusión,
Una sombra, una ficción
Y el mayor bien es pequeño:
Que toda la vida es sueño,
Y los sueños, sueños son.
(Calderón de la Barca, Pedro. La vida es sueño)
What is life? A frenzy.
What is life? A vain hope, a shadow, a fiction.
The greatest good is fleeting,
for all life is a dream
and even dreams are but dreams.
(Calderón de la Barca, Pedro. Life's a dream. Prose translation and critical introduction by Michael Kidd. Boulder: University Press of Colorado, 2004)
As I started writing my column for the Student's Journal of BBS, it came to my mind this passage from Pedro Calderon de la Barca's play. Immediately I thought: "Sometimes we are so involved in our daily lives and problems, that we often lose track of our own life and forget its meaning. If we allow ourselves a "pause", it helps us to regain strength and generate an intrapersonal space that refreshes our senses". What could be better for us than taking that time
Having this clear, I decided to apply for the Global Master of BBS in Bologna-Italy. However, it had been a long time since I had left the academic life, and it remembered me the moments when one has to pick a career, a university, and to wait the news of the acceptation. Strikingly, the feelings: the energy, the excitement, and the courage were the same as when I was eighteen years old.
Why I chose BBS in Bologna, Italy? Because I consider that the "Italian" experience of a master in business will help me to reach the two goals I wanted to fulfill: First, an improvement on a professional level that will allow me to be competitive in my career, develop new skills, learn new professional tools, and improve my future earnings, among other things. Second, to me the master has also to contribute to my personal enrichment.
I am not wrong in saying that most of my colleagues and myself included, have come to Bologna to live all the experience that means studying a Master in the city with the oldest university in the Western world. Known as the Dotta (by the university), the Grassa (for good food), the Rossa (by the color of their roofs) and Turrita (by the number of towers in the city). BBS has proven to be all what we expected, and more: welcoming, challenging, and enriching.
I come from a professional management experience in the restaurant sector in Peru, a country that has a vast and diverse gastronomy, and that is creating an important food industry. Performing a Global MBA focused in "Food and Wine" in Italy, allows me not only to get important skills in classrooms, but also a life-experience that is profoundly enrichening my life, my ideas of the world of food and beverages industry, and my "know-how". I am certain that when I am back in my country I will be able to apply all this knowledge in my country.
These first two months in Bologna have flown by. My classmates and colleagues are becoming my friends. It is true that I have many things in common with them, but as we all come from different backgrounds from all over the world (Yemen, Ecuador, Italy, India, Uganda, USA, Colombia, Guatemala, Ethiopia, Ivory Coast, Hong Kong, China, Vietnam, etc.), it is our differences what I value the most. Going every day to Villa Guastavillani is a pleasure both for the location (you have to see the Villa's photos!), and because our professors have extensive experience in their fields. I'm learning a lot in class!
I can tell you that every day is hard work (as in the last two weeks preparing the midterms of Corporate Finance and International Finance). Right now I'm just finishing studying at the Central Library "Sala Borsa", and as every day I left this amazing building after listening to a guy playing the piano with covers of Green Day or the Godfather. Walking home I will see the "Fontana di Nettuno" on Piazza Maggiore, pass along the Annual Fair of Chocolate, and think that life passes like a dream, and, to me, this is one of its best scene.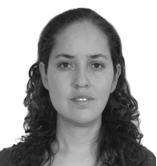 Saida Luz Flores Haboud – Peru
Global MBA Food and Wine – class 2015/2016
---
December 4, 2015
Why BBS?
Why did I pick BBS? For some people it can be a tough choice to select a business school. For me, it was a no-brainer! There are only few business schools that offer MBA with tracks like Design, Fashion and Luxury Goods, and Bologna Business School happens to be one of them.
Located in the 16th century Villa Guastavillani, this business school is not your regular university campus. As part of the oldest university known to the Western world, it combines centuries of academic experience and modern innovation.
What gives it a competitive edge, however, is the fact that you have a choice of having an internship at one of the leading designer houses; be exposed to a multicultural classroom environment, and get a true "taste" of Italy, figuratively and literally.
Due to international nature of this MBA, I got to meet people from 5 different continents. I got an opportunity to work with them, learn from them, and understand cultural differences
Global companies constantly invest time and money into "managing cross border business" studies, and here we are, learning it all firsthand! I look forward to my MBA year ahead and excited about this international experience.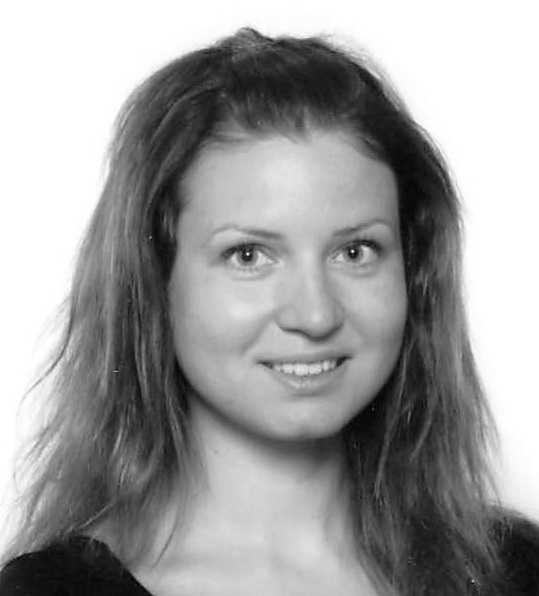 Kseniya Voynova – Canada
Global MBA Design, Fashion and Luxury Goods – class 2015/2016