Parmareggio: the birth of a brand in the unbranded sector.
14 June 2015
Matteo Ghidi, Trade Marketing Manager at Parmareggio S.p.a., met the Class of the Master in Business Management. 
In 2006 he started the Parmareggio project, with the specific intent of creating a brand in the world of undifferentiated Parmigiano Reggiano. Capacity for innovation is a key factor that has enabled – through 'intensive research – development of new products and especially new opportunities for consumption of Parmigiano Reggiano. A history tied to the brand Parmareggio was created, introducing Mr Parmareggio, the ideal owner of the company, guaranteeing the quality of Parmigiano Reggiano Parmareggio.
Today Parmareggio, with two production facilities in Montecavolo and Modena and a range of products present int the whole of modern distribution, is a reference to the consumer in the market of Parmigiano Reggiano and the first company in the industry to have communicated the values of its own brand through a television campaign.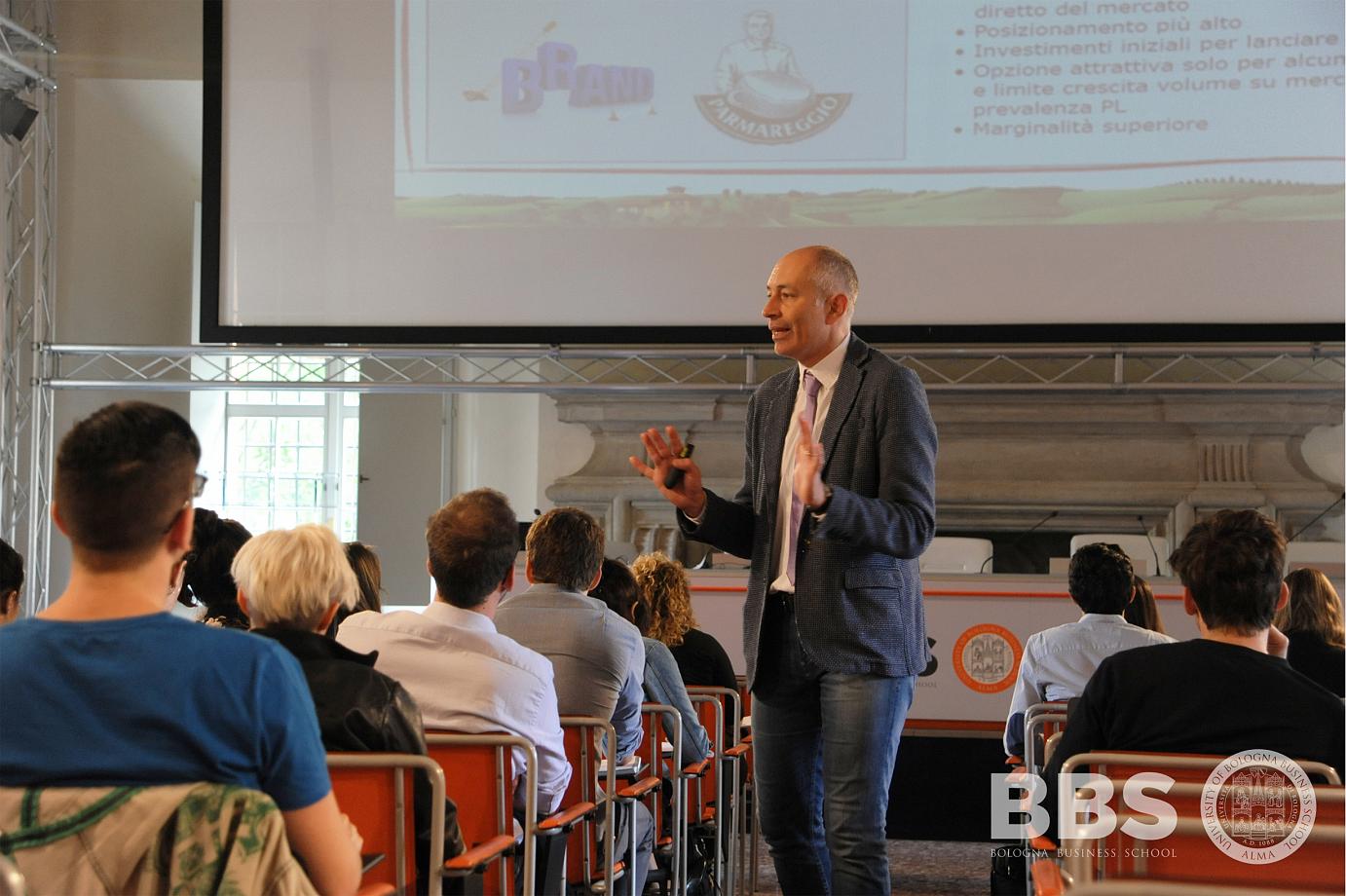 This testimony, within the Marketing course held by Professor Barbara Lorenzini, is an important opportunity for students to learn the tools of planning, product and channel marketing, internationalization of business strategies and market analysis. The Master has the aim of providing tailored skills facilitating entry into the professional world. (85% placement in 6 months).