Made in (Dig)Italy – The visit of IAE Paris Sorbonne Business School to BBS
29 April 2022
The visit of IAE Paris Sorbonne Business School to Bologna Business School has been a valuable opportunity for exchange and dialogue within the Master in HR & Organization. A rich program of events, with the programmatic title Made in Dig(Italy) – Digitally managing HR in (post?)-pandemic scenario, characterized the week spent by the students of the French institute in Bologna, who were involved in company visits, teamwork sessions, networking opportunities and conferences in the historical location of Villa Guastavillani.
"In an age characterized by great instability and sudden changes at the global level", says Co-Scientific Director of the Master in HR & Organization Ludovico Bullini Orlandi, "we have decided to involve our students in an exchange program with IAE-Sorbonne Business School to give them the opportunity to discuss the most relevant HR issues. This intensive and experiential course, focused on the role of HR in the management of the digitalization of working methods, agile organizations and the transition towards sustainability, represented a further useful element for their training in the context of the Master".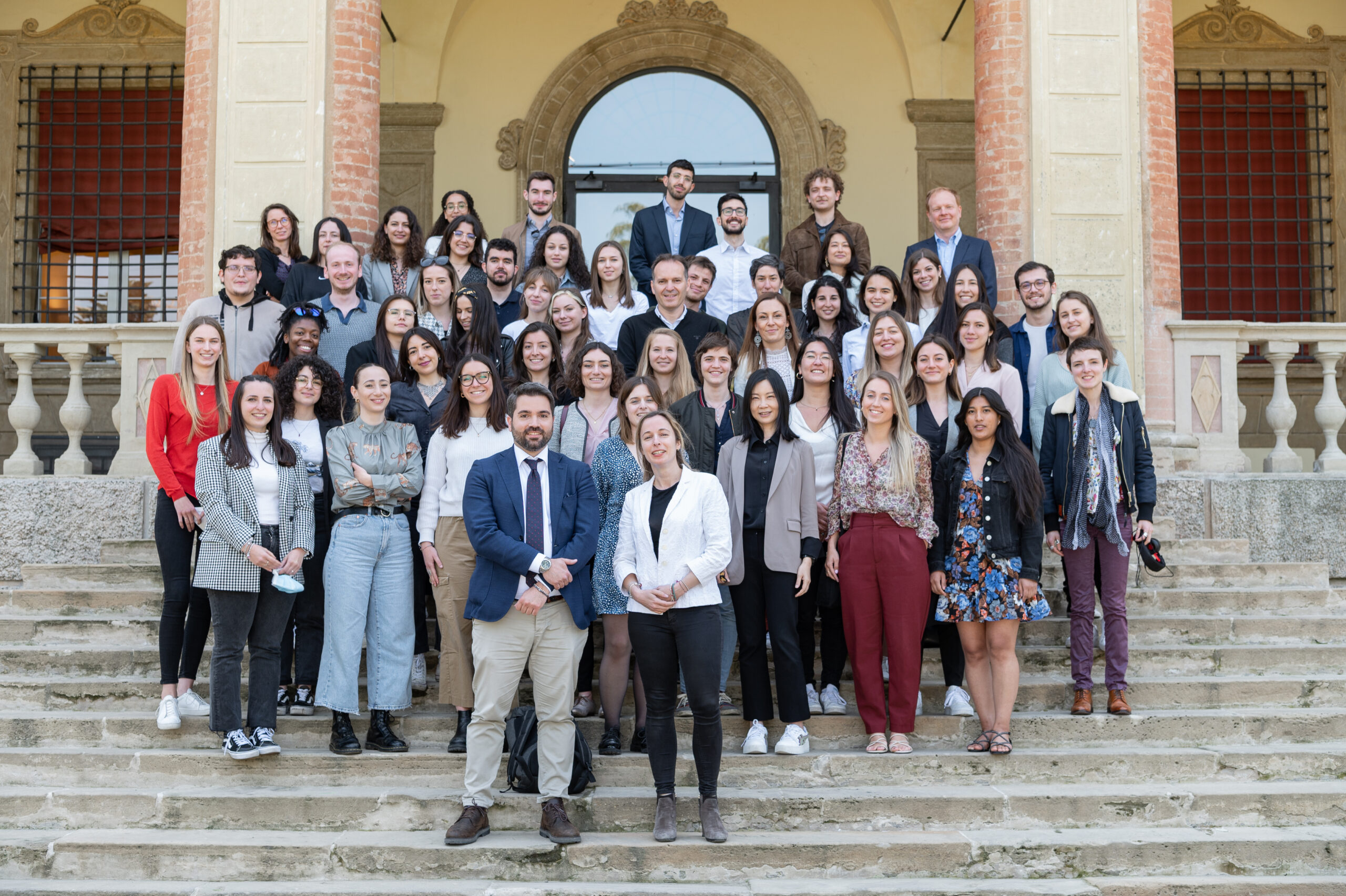 After their arrival in Bologna on the 24th and the festive day of the 25th dedicated to the discovery of the city, the young guests of BBS took part in the kick-off in Villa Guastavillani, which saw the participation of some exceptional speakers. Ivan Mazzei, Chief HR and Organization Officer at Salvatore Ferragamo S.p.A, immediately brought attention to one of the Italian and French excellences, talking about the challenges that the HR sector will have to face in the fashion industry in a scenario where it will be essential to turn unexpected events into opportunities. Giulio Carbone, Associate Partner at McKinsey, also spoke about the challenges concerning a new balance in the management of working time and modes, involving the participants in an exciting simulation on the theme "The new modalities of agile work". Professor Claudia Manca, Scientific Co-Director of the Master in HR & Organization at BBS, led an HR-thon based on the case study involving AEFFE Group, the company protagonist of the company visit the following day. 
Back to the Villa on Thursday, April 28 for a very special keynote speech, not only because of the presence of a speaker such as Charise Le, Chief Human Resources Officer – Member of the Executive Committee at Schneider Electric, but also because of the topic addressed, that of sustainability, increasingly central to any type of organization at any level. The speech, entitled "The role of HR function in the Sustainability transition", presented the case study of Schneider Electric as an example of an efficient transition towards a more sustainable way of doing business. Charise Le started reminding the audience that the topic of energy is central and that it is not possible to talk about sustainability without also talking about innovation. That's why Schneider Electric invests 5% of its revenues in R&D. To contextualize these numbers, Charise Le also provided an overview of the company, which has over 128.000 employees worldwide and a turnover of 29 billion euros in 2021. But investing in research is no longer enough. With the project "Life is On" Schneider aims to do much more and, above all, explained Charise Le, intends to do so by focusing on human resources and their potential. The Environment Social Governance (ESG) strategy put in place by the company to achieve the objectives outlined by the SDGs is made more efficient by a long-term commitment both global – such as attention to resources and issues related to climate change and the creation of equal opportunities in the interest of all generations – and local, such as the commitment to build value for communities.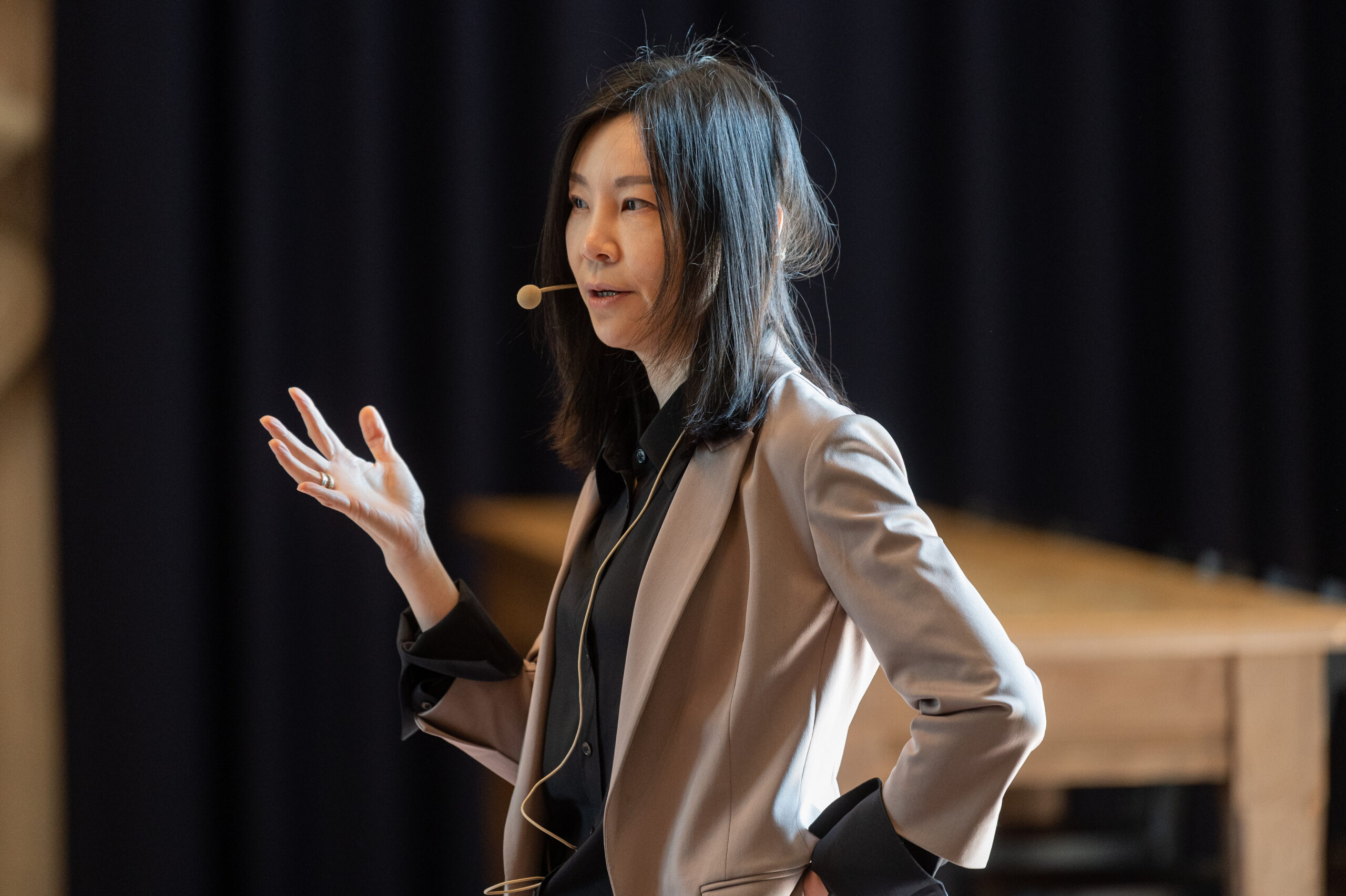 Goals that are summarized in 5 keywords – climate, resources, trust, equality and generations – and that we can find in a comprehensive list of actions to be completed by 2025:
Grow our green revenues to 80%

Help customers save and avoid 800M metric of tons of CO

2

emissions

Reduce by 50% CO

2

emissions from top 1,000 suppliers' operations

Increase to 50% green material content in our products

100% primary and secondary packaging free from single-use plastic and using recycled cardboard

100% strategic suppliers who provide decent work to their employees

Level of confidence of our employees to report unethical conduct

Increase gender diversity in hiring (50%), front-line management (40%), leadership teams (30%) 

Provide access to green electricity to 50M people

Double hiring opportunities for interns, apprentices and fresh graduates

Train 1M people in energy management

100% Country and Zone Presidents

with local commitments that impact their communities
"At Schneider Electric," explained Charise Le, providing attendees with important food for thought, "we aspire to achieve our corporate purpose and mission by empowering our people, helping them reach their full potential. We strive to act with agility and confidence by bringing innovation to our customers in order to be successful in the market."
Because if the world is changing and each of us has to think about how to change in order to keep up, it is all the more necessary for companies to be able to "reset" and embrace the new values. Not only to attract new customers, who are increasingly attentive to the purpose of the companies they choose, but also talented resources. The role of HR, who is called upon to manage new ways of working, whose keywords all revolve around the concept of work well-being, becomes fundamental: digital thinking, agile mindset, and hybrid work to meet the different needs of different people are mandatory.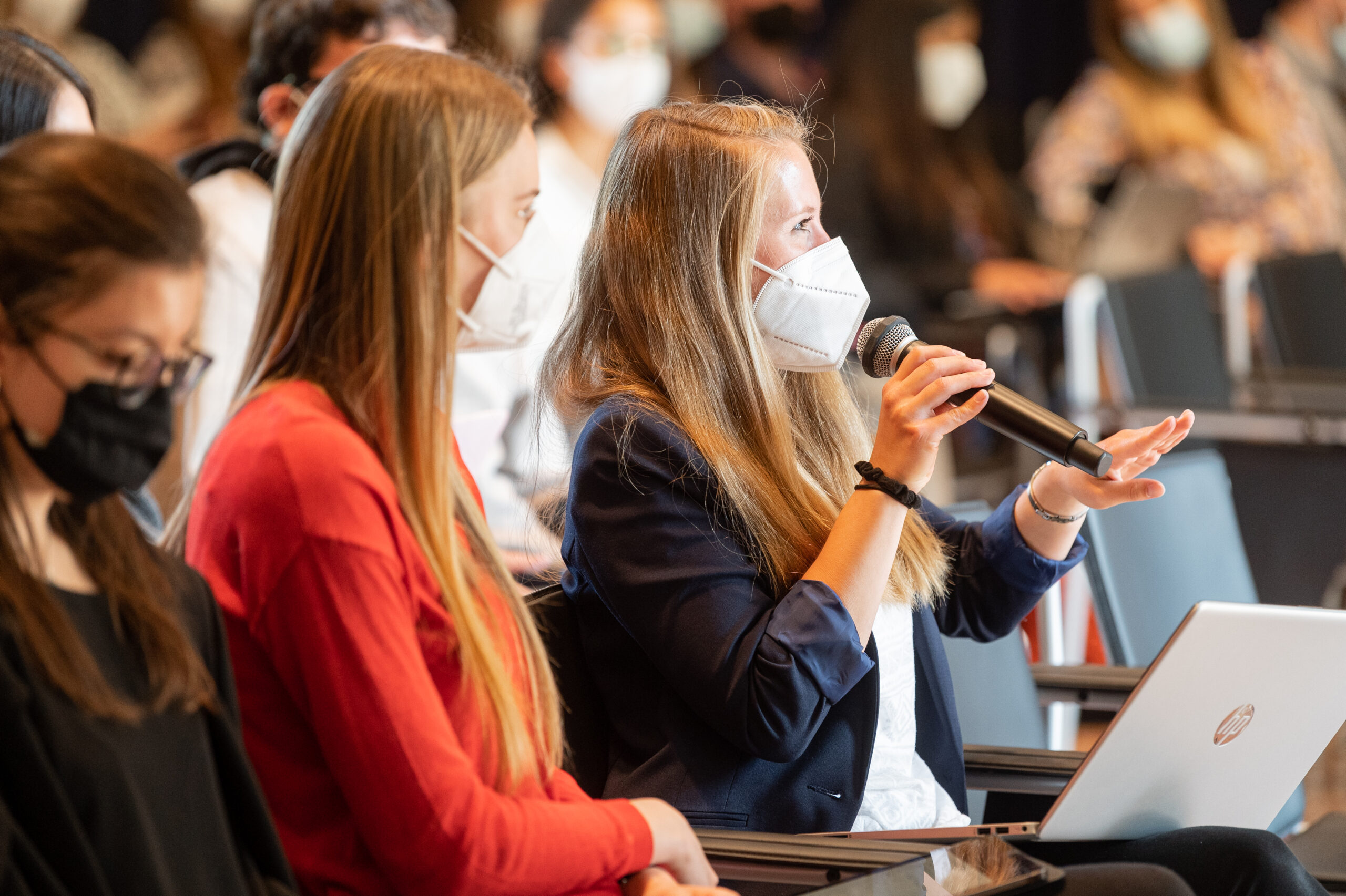 Charise Le showed a particularly attentive and engaged audience how more digitized ways of working can be matched by a more human approach to the work itself. Giving confidence and becoming authoritative, attentive and competent guides for resources is perhaps the real challenge of contemporary HR management and is also achieved through more inclusive leadership. 
The last part of Charise Le's speech focused on D&I and the biases that often prevent us from understanding the needs of people who are very different from us. There were many questions arising from these topics, demonstrating how the importance of putting people at the centre, towards a new digital humanism of the world of work, has made a breach in the minds of the participants of the Masters in HR & Organization of both Bologna Business School and IAE – Paris Sorbonne Business School. 
The exchange experience doesn't end here: in May the participants of the Master in HR & Organization of BBS will be hosted by IAE – Paris Sorbonne Business School. 
Our students will participate in teaching sessions and company visits in the French capital, in a perspective strongly linked to internationalization and attentive to the construction of ties that cross borders creating an increasingly shared value.
Find out more about the Master in HR & Organization by clicking here.