Giulia's choice: Master in Marketing, Communication and New Media
7 September 2015
Giulia Giordani tells us why she chose to attend the Master in Marketing, Communication and New Media.
Why did you decided to do a Master's program?
I'm graduated in language for business and after my degree, I decided to attend single courses of the second university cycle degree in communication. Meanwhile, I did an internship in the marketing department of a pharmaceutical company. Although, all these experiences have confirmed my interest in marketing, I was aware that I was still lacking from some important knowledge and skills, especially in social networking and digital media. Therefore, at this point of my life, obtaining a master's degree in the marketing filed was the next logical step.
Why did you choose this Master?
The reasons for choosing this master are multiple. First of all, because of the uniqueness and innovativeness of this program. Nowadays, is fundamental to have a strong knowledge of the digital tools and the new media to meet the market requirements. The professors, who were professionals of this sector, provided me the right competences to work in this field.
Another reason was the international focus, to study in school with people with different backgrounds and cultures gave me the opportunity to grow as a professional as well as a person.
Lastly but not least, was the balance between theory and practice. This master has a strong practical approach and a direct connection with the job market. An example of this is the internship that is included as part of the curriculum. The School has a wide network of national and international companies and the Career Development department supports you during the whole process in order to find the right match according to your career goals.
How was your professional evolution since you started the Master?
The Career Development Department helped me to find my internship in an important digital agency, DNA.  Right after I finished my experience as an intern, I received a job offer from Yoox as an Online Store Manager. Yoox is the largest internet retailer for luxury fashion and design brands such as Valentino, Armani, Dolce&Gabanna and many others. I've got the chance to meet the CEO of the company, Federico Marchetti, at a lecture held here at BBS.
This master was crucial for me to grow professionally and to build my career path.
Do you have any advice for those who are thinking to attend this Master?
This program is really challenging and intense. There are a lot of group projects and homework to do not only to learn about the topics of the program, but also to develop your organization abilities and stress management skills.
During this year, your colleagues will become your family and BBS your home. =)
To sum up, what is your overall feeling about this year at BBS?
This year was, on one side, really hard for me but, on the other side, I had a lot of fun. I met amazing people, with whom I will keep in touch with, in the perfect city to study: Bologna.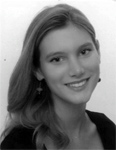 Giulia Giordani – Italia
Master in Marketing, Communication and New Media – Class 2012/2013
---
Want to know more about the Master in Marketing, Communication and New Media?