Jul 16 2015
- ore 17.30 - Bologna Business School - Villa Guastavillani, Via degli Scalini 18 - Bologna
An event organized in collaboration with Great Place To Work Institute.
Wellness and Performance. A difficult combination to achieve, but an ambition for managers willing to generate competitiveness, and to keep an high quality of life for employees. We will have the opportunity to think about these issues with Great Place to Work Institute.
Moreover, we will talk about two relevant experiences.
See you there!
Welcome
Gabriele Morandin Director, Master in Organization & HRM, Bologna Business School
Introductory Report
Alessandro Zollo, CEO, Great Place to Work Institute Italia
Business Experiences
Loretta Chiusoli, Corporate HR Director, Crif
Gianmaurizio Cazzarolli, Director HR and Services Modena Site, Tetra Pak Packaging Solutions
Cocktail
RSVP
Valentina Miceli
masterfulltime@bbs.unibo.it
Tel. +39 051 2090114
Con il patrocinio di: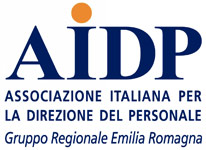 Con la partecipazione di: