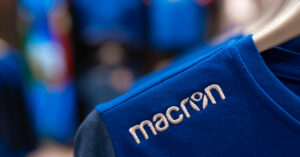 In two case studies dedicated to Macron, a Bologna-based group operating in the sportswear sector, Massimiliano Marzo and Lucia Casadei, of BBS, present the impact that a new marketing plan, more aggressive than the previous one, had on the company's financial structure and its cash flow. 
After carrying out the appraisal of the company based on different approaches, the two cases examined the link between each strategic decision and the value of the company, showing that even seemingly non-financial decisions may have a significant impact on the financial position. 
Macron, which had revenues totaling 113 million euros in 2019, three-quarters of which came from exports, and generated an EBITDA of 15 million euros, achieved double-digit growth for each of the three years prior to 2019.  
The company was established as a manufacturer of sportswear in the teamwear segment, and therefore intended for sports clubs: it is the sponsor of 90 professional clubs on a global scale, especially in soccer. It was created in the B2B sector and was necessarily a modest player compared to sportswear giants such as Nike, Adidas, and Puma, although with a broader base than niche houses such as Errea and Legea. The marketing strategy that was aimed almost exclusively at clubs entailed two problems: the size of the market due to the limited number of clubs, faced with very strong competition, and the time needed to collect the payment of sales (days sales outstanding, DSO), especially when the counterpart is a non-professional club. Both problems created cash flow difficulties. The market, moreover, which is little more than stagnant in Italy, has instead recorded strong growth at a global level, especially in the United States and China, thus accentuating the need to open up new channels.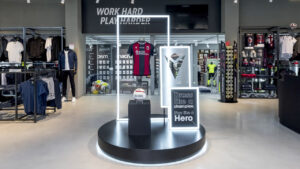 Macron, as the two case studies show, therefore adopted a more aggressive marketing strategy in the last decade, which transformed it into a B2B2R operator, much more oriented towards the retail segment. This occurred with the creation of Macron Stores with the opening of 140 outlets and the implementation of e-commerce through virtual club shops, thanks to which club members can buy individually and directly the clothing kit and other merchandise products. In addition, this allowed, through services digitization, a greater customization of products.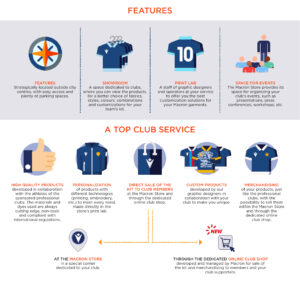 The new marketing strategy responded to both these original problems, on the one hand by enlarging the market and on the other hand by reducing the delays in receipts (almost eliminating them in the case of online sales to retail). This led to increased sales and a significant increase in cash flow. According to the Marzo and Casadei's assessment, the impact on the value of the company (which is not listed) can be calculated, even in the least optimistic scenario, at 42%. 
The two case studies on Macron help emphasize the importance of an interdisciplinary approach to appraisal methods and marketing analysis, leading to a holistic view of the life of the business. 
This article is based on
How much value does a marketing strategy add? | Case Study: Reference no. 121-0032-1 | Teaching note: Reference no. 121-0032-8
Author
Lucia Casadei, Massimiliano Marzo